<![endif]-->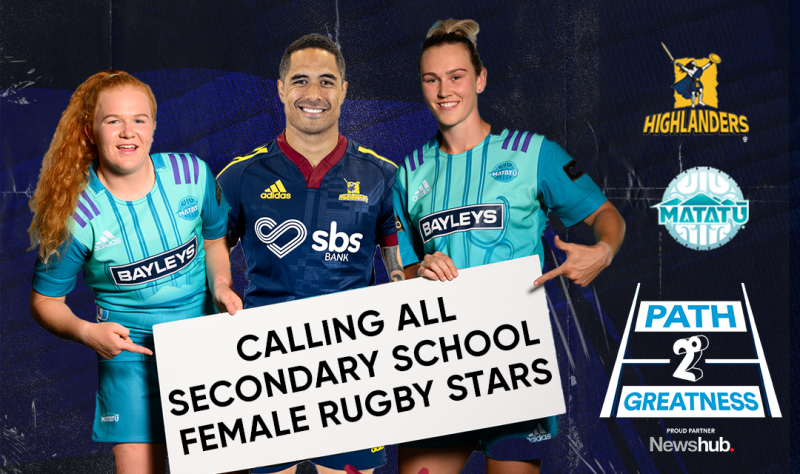 ">
2degrees Path 2 Greatness
14 July 2022
The 2degrees Path 2 Greatness Grant to support exceptional wāhine rugby teams in schools
Support for female rugby is booming, with Super Rugby Aupiki shining a light on our epic talent but we know more superstars can be found in the Highlanders region.
2degrees is giving away $50k worth of grants to female secondary school teams, supporting them in their rugby career, and giving them a platform to succeed.
The 2degrees Path 2 Greatness Grant aims to support exceptional wāhine rugby teams in schools around the country, encouraging them on their 'Path 2 Greatness'.
We're looking for individuals, coaches or family members that can tell us why your school rugby team should be receiving a grant and how you would use it.
2degrres want to know whether you're in need of some new gear for your rugby team or help to transport the team to games, they want to know how a Path 2 Greatness grant would help you succeed and we want as many schools with female rugby teams from the Waitaki to the Bluff to apply!
To enter, fill out the form below and tell us why you or your team deserve the grant and if you're a winner, we could be interviewing you about your team on Newshub!
All individual recipients must be playing for a high school rugby team.
Entries close midnight July 31.