The Beginning Of A Legacy...
Matatū, is a name gifted that has been proudly carried forward by the South Island Women's Super Rugby team, representing both the Crusaders and Highlanders regions for the first time in 2022.
"Matatū is an instructive command to remain steadfast with head held high, alert and ready to take on any and every challenge head on. The term Matatū speaks to the mana Aoraki holds as the enduring watchful guardian of all those who reside in Te Waka o Aoraki (South Island.) "
In 2022, twenty-nine women were selected for the Matatū squad and given the opportunity, for the first time, to be paid professional rugby players marking a huge step forward in gender equity within sport in Aotearoa.
Given the constant challenges from Covid-19, Sky Super Rugby Aupiki dealt with several curveballs to allow it to still go ahead, with the tournament being reduced to three rounds and all four clubs being relocated to Taupō and remaining in a bubble.
However, given these disruptions, it was remarkable that the competition still went ahead, and plans are already underway to bring Super Rugby Aupiki to life in 2023 to its full potential, following the exciting build up to the Rugby World Cup kicking off in New Zealand in October 2022.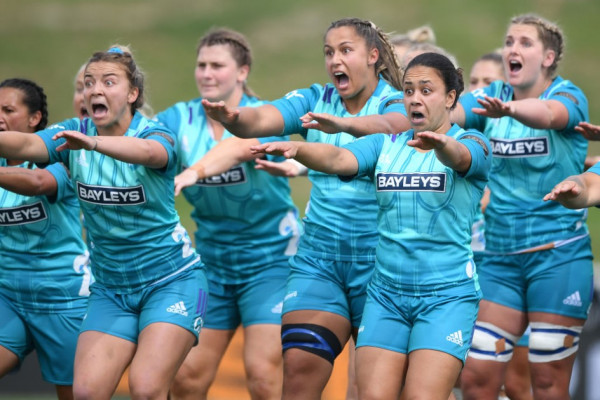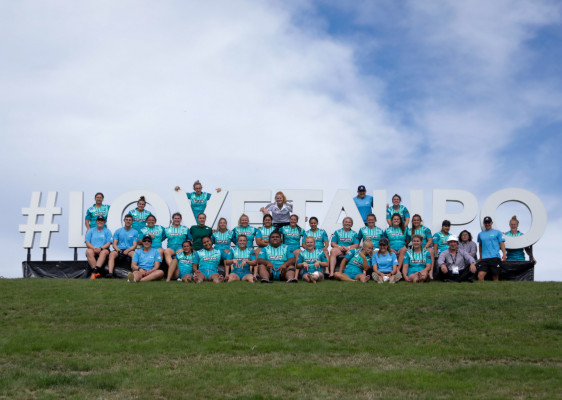 2022 Matatū Squad
Lucy Anderson (Canterbury)
Alana Bremner (Canterbury)
Chelsea Bremner (Canterbury)
Grace Brooker (Canterbury)
Kendra Cocksedge (Canterbury)
Natalie Delamere (Bay of Plenty)
Amy du Plessis (Canterbury)
Terauoriwa Gapper (Canterbury)
Julia Gorinski (Otago)
Di Hiini (Canterbury)
Renee Holmes (Waikato)
Lucy Jenkins (Canterbury)
Rosie Kelly (Canterbury)
Michaela Leonard (Canberra, ACT)
Martha Lolohea (Canterbury)
Pip Love (Canterbury)
Liv McGoverne (Canterbury)
Arabella McKenzie (Walgett, NSW)
Kilistina Moata'ane (Otago)
Greer Muir (Otago)
Moomooga (Ashley) Palu (Hawke's Bay)
Marcelle Parkes (Canterbury)
Georgia Ponsonby (Canterbury)
Amy Rule (Canterbury)
Grace Steinmetz (Canterbury)
Steph Te Ohaere-Fox (Canterbury)
2022 Results
R1: Thursday 10 March Chiefs Manawa 17 vs Matatū 15
R2: Tuesday 15 March Blues 21 v Matatū 10
R3: Sunday 20 March Hurricanes 18 v Matatū 6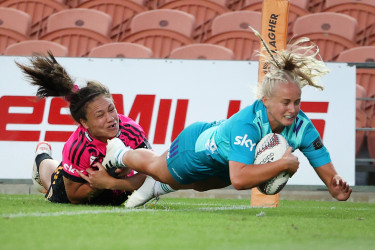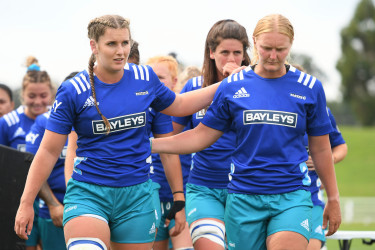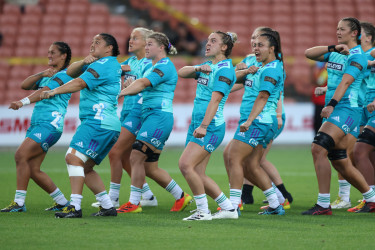 Matatū players selected for Black Ferns Pacific Four Series Squad 2022:
Hookers: Natalie Delamere, Georgia Ponsonby
Props: Lucy Anderson, Pip Love, Amy Rule
Locks: Chelsea Bremner
Loose Forwards: Alana Bremner, Kendra Reynolds
Halfbacks: Kendra Cocksedge
Inside Backs: Amy du Plessis
Outside Backs: Renee Holmes, Grace Steinmetz
Head over to the Matatū website for the latest news and to sign up to their mailing list
We have a revolutionary opportunity to build a new inspirational brand story outside of the traditional Super Rugby Franchises that encompasses the unique, contemporary, and diverse landscape of Te Waka o Aoraki (South Island).
It gives our Wāhine the much needed opportunity to be recognised as equally Elite athletes (Reikura), empowering a potential new fan base and building the leaders of our future generations. While honouring the whakapapa (genealogy) of Elite Women's rugby, formed from the legacies of those who pathed our way.
The team will represent the whole of Te Waka o Aoraki, specifically the regions covered by the Crusaders & the Highlanders.
OUR VALUES – Ngā Matatūtanga
TŪMANAWA Determination - We acknowledge the sacrifice we make and have made for our collective success.
TŪAHO Legacy - Our past is present, as we move forward.
TŪTIRA Unity - We walk together as one.
TŪHONO Connections - We draw strength from our connections to home.
Our Name - Matatū
This ingoa (name) aligns with the Teams values: Tūmanawa (determined sacrifice), Tūaho (legacy), Tūhono (connections) and Tūtira (unity) and has been gifted by Ngāi Tūāhuriri to symbolise the collective intent of the Team.
Matatū in this instance is being used as an instructive command to remain steadfast with head held high, alert and ready to take on any and every challenge head on.
The kupu (word) Matatū has in recent years become synonymous with Aoraki, the highest peak in the South Island, from his summit our reikura (female elite athletes) will be able to Aupiki (ascend to the highest realm).
Our Colours
Through our focus groups, we had strong feedback from all involved parties to explore options that are neutral to all teams in order to truly reflect the collaborative partnership between all regions.
There was also an aligned focus to consider a colour palette more relative to our whenua (land), our communities and the narrative of Matatū. 
Our final colours are relevant to the South Island landscape and the glacial colours within our cultural narrative and the name Matatū.
Our Tohu
The value of this tohu will be long lasting and standalone, entering the market championing Wāhine. It has been built with connections to the whenua (land), reikura (elite female athletes) and our Matatūtanga (values). It needs to be unique, fresh and contemporary, whilst reflective of our diverse yet connected communities.