<![endif]-->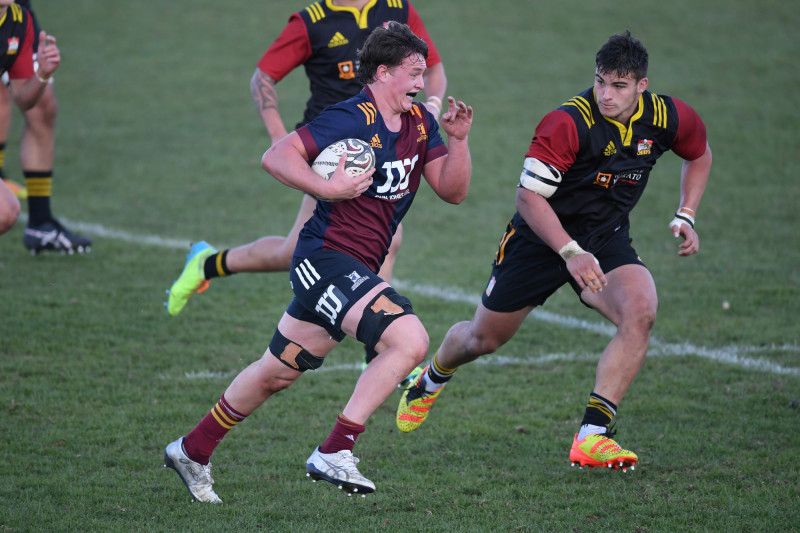 ">
Next Generation of Local Highlanders Confirmed
26 July 2022
The Highlanders have signalled a strong focus on the future with the signing of five of their young stars on three-year Super Rugby contracts beginning in 2024. All players are recent graduates of or currently involved with the Highlander's John Jones Steel High Performance Programme or Highlander's U20 team and are a credit to their provinces.
The five players signed to three-year deals beginning in 2024 include halfback Nathan Hastie (Otago), first-five Cameron Millar (Otago), centre Jake Te Hiwi (Otago) and loose forwards Oliver Haig (Otago) and Hayden Michaels (Southland).
Hastie played for the New Zealand U20s in 2021 while Millar, Te Hiwi, Haig, and Michaels were all members of this year's New Zealand U20 side that recently won the 2022 Oceania U20 Championships in Australia.
Highlander's CEO, Roger Clark, views the signings as an endorsement of the work done in preparing local players to play at the Super Rugby level.
"Our High Performance group have done a good job identifying and helping nurture the young talent from within our own regions. They've been working closely with Otago, Southland, and North Otago to provide a development pathway for players and it's great that this group will realise their dream of becoming Super Rugby Players. I am sure there will be more to follow."
Rugby Southland CEO, Steve Mitchell, is supportive of the move to contract regional talent.
"It's great to see the Highlanders support local talent and provide a realistic pathway to higher honours for our identified players", said Mitchell.
Otago Rugby CEO, Richard Kinley, is also pleased that the hard work has paid off for his young players.
"These young players have put in the hard work and as a result, the local high performance pathway has rewarded them. It is especially pleasing to see the aligned approach and early commitment from the Highlanders to these players. It's a real win for everyone to be able to keep them in the region where they can continue to grow and develop.
All five players will continue their development in 2023 working with their respective provincial unions and the Highlander's High Performance staff.
ENDS