<![endif]-->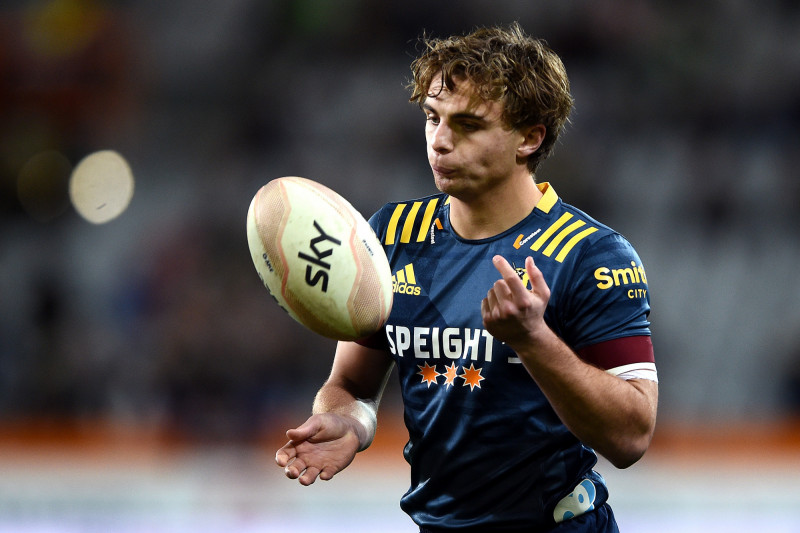 ">
Young Halfback Confirmed for Highlanders
29 June 2022
At just 21, James Arscott has realised a dream he has held since he was as a child. The talented scrum half was today announced as a halfback in the 2023 Highlanders squad.
He will replace Kayne Hammington who earned 54 caps for the Highlanders after debuting in 2016. The 31-year-old Hammington will depart New Zealand shores to play in Japan in 2023. Arscott who has signed a two-year agreement joined the Highlanders last season as an injury replacement and earned a cap in a victory against the NSW Waratahs late in the Trans-Tasman Super Rugby Competition.
He played for the local Otago Boys High School First XV after transferring from Roncalli College, Timaru in 2017 and was signed to the Otago Rugby Union on a development contract. In 2018 after making the NZ Barbarians School side he joined Sean Withy as one of the first inductees of the Highlander's High Performance Programme. In 2023 he will join Withy and another graduate, Saula Ma'u, both of whom were signed to the Highlanders this season.
He made the first of eight appearances for Otago in 2019 as understudy to Hammington. An exceptionally fit athlete who possesses a crisp pass and solid kicking game that will suit playing under the roof, he is looking forward to the experience and is grateful for the opportunity.
"For me becoming a Highlander has been a dream of mine since I was four years old and pulled on my first pair of boots for Timaru Celtic. Being an ex-Otago Boys High pupil, coming through the Otago Academy, Highlanders High Performance system and playing for my Club Green Island gives me a deep appreciation for this region and the people in it. It really does mean everything to me".
Highlanders Head Coach, Clarke Dermody, is confident Arscott will be an asset to the team.
"Jimmy has worked extremely hard for this opportunity and it's great to see another young local player come through the system. Aside from his talent, what singles Jimmy out, is his genuine passion for our team, club, and region."
"He's replacing the ultimate team man in Kayne Hammington, and I believe Jimmy can go on to make a big contribution to our club".
ENDS