<![endif]-->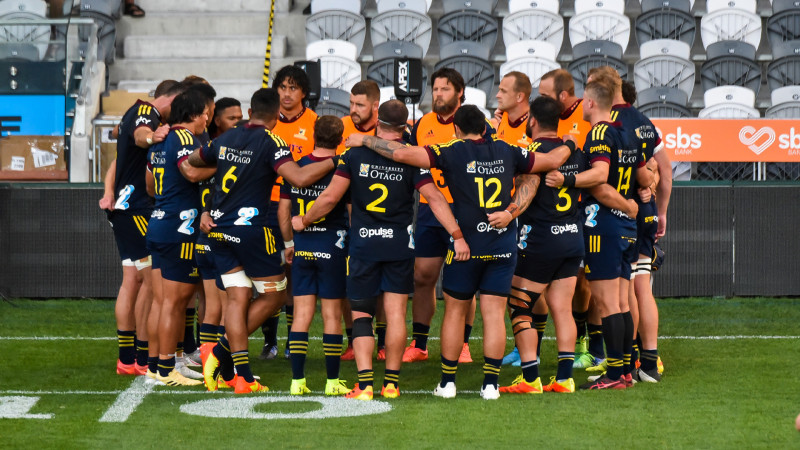 ">
Moana Pasifika Game Postponed
16 March 2022
Highlander's CEO Roger Clark has confirmed that due to an increasing number of COVID cases within the team and management the Highlanders v Moana Pasifika match scheduled to be played at Forsyth Barr Stadium on Friday has been postponed.
New Zealand Rugby has announced an updated draw as the Blues v Crusaders game has also been postponed this weekend and the Highlanders v Moana Pasifika game will be rescheduled for later in the season.
The disruption to the match schedule has not come as a surprise to Clark.
"We saw last week with the Hurricanes how quickly the virus spreads and numbers grow once you get a few cases in your environment. Clearly there is disappointment that our game for this week has been postponed but if we can get through this season with just one game rescheduled will be doing ok."
"There are a number of teams now that are affected so hopefully, we can move past this and get to a place where we have less disruption for the competition."
Highlander's Head Coach, Tony Brown, is philosophical about the situation.
"As a team we have been working hard to get the results that we need, so any disruption to our schedule isn't ideal but for now, it is what it is."
"This week is all about our health and giving guys the time and space to get right for the Blues game. I am glad Moana Pasifika have got a match up this week as they have been doing it tough with so many postponed games".
Looking forward, the Highlander's next match will be against their previous opponent the Blues. Brown is eager for the rematch already.
"We will regroup next week and see who is available to have a good crack at the Blues. We weren't overly happy with our performance against them last week so it's good to get another opportunity to face them so soon."