<![endif]-->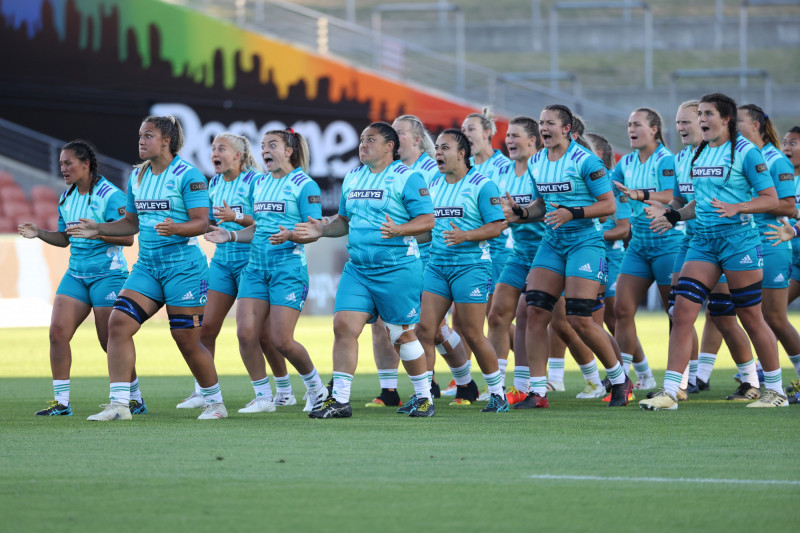 ">
Matatū lineup announced to face the Blues in Round Two of Super Rugby Aupiki
14 March 2022
Matatū has announced its lineup to take on the Blues tomorrow evening, set to be played at FMG Stadium in Hamilton.
The team is looking to step up it up another notch on the back of Thursday's close battle against Chiefs Manawa.
Vice-Captain Kendra Reynolds will make her Sky Super Rugby Aupiki debut, alongside Bay of Plenty teammate Natalie Delamere who has also been named in the 25.
A few changes have been made to the team list, as Lucy Jenkins moves to 6, and Wallaroo Arabella McKenzie gets the chance to start at 10. Captain Alana Bremner will also switch to the number 8 jersey for Round Two.
Head Coach Blair Baxter said they are grateful to have played two games at Super Rugby intensity, and his side knows Round Two will be no different.
"The Blues have had a difficult start to the competition, we know they are going to come out firing," Baxter said.
"It will be awesome to have Kendra's defensive experience and leadership out there against the Blues, and she's excited to get out on the field and contribute."
"There were some real moments of brilliance for us last week, I couldn't be more proud of the effort and resolve of this team. Hopefully we can reflect that with another proud performance tomorrow night."
The Round Two match between Matatū and the Blues is scheduled to kick off at 7.05pm, Tuesday 15th March, at FMG Stadium in Hamilton. The match will be televised live on Sky Sport and is also available to watch on Prime.
The team list for Round Two against the Blues is below:
Pip Love
Georgia Ponsonby
Amy Rule
Michaela Leonard
Chelsea Bremner
Lucy Jenkins
Kendra Reynolds (Vice Captain)
Alana Bremner (Captain)
Di Hiini
Arabella McKenzie
Grace Steinmetz
Liv McGoverne
Amy du Plessis
Martha Mataele
Renee Holmes (Vice Captain)
Steph Te Ohaere-Fox
Lucy Anderson
Ashley Palu
Natalie Delamere
Julia Gorinski
Rosie Kelly
TeRauoriwa Gapper
Kilisitina Vea
Tayla Simpson
Greer Muir