<![endif]-->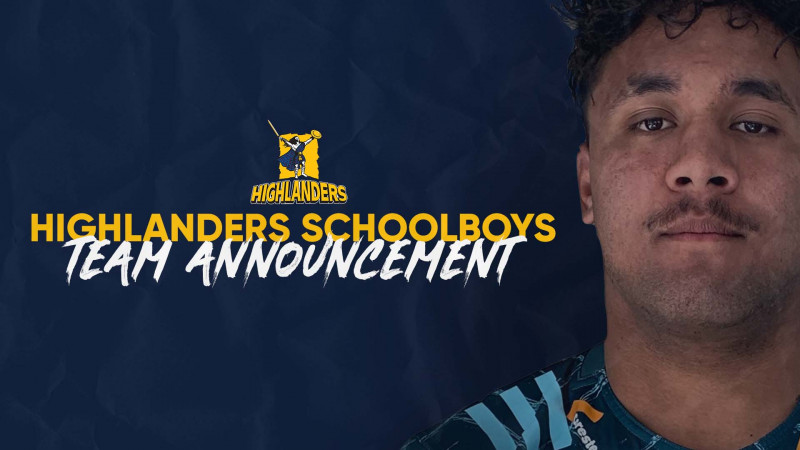 ">
Highlanders Schoolboys name team to face Crusaders Junior XV
14 October 2021
The Highlanders have today announced the Highlanders Region U18 Schools Camp squad to play the Crusaders Junior XV at 12.30 on Friday 15th October at Alpine Energy Stadium, Timaru. Aaron Withy, younger brother of the recently contracted Sean Withy, will captain the side of 30.
This is the third time this game has been played following the Regional Development Camps and provides an opportunity for the best young schoolboy talent in the South Island to pit themselves against each other and put into practice what they have learned during the week's development camps.
The Highlanders Camp was held at John McGlashan College and the 31 young players from all over the Highlanders region received education in strength and conditioning, nutrition, mental skills, injury prevention and recovery as well as on field rugby skills development from local coaches including Highlander's Assistant and Forwards Coach, Clark Dermody.
Highlander's High Performance staff, Kane Jury and Joe Wheeler, and High Performance programme members, Sean Withy and Cam Millar, provided insights into the world of professional rugby for the young players as did New Zealand Rugby Staff, Matt Sexton and Alex Ness, and ex-All Black and current New Zealand Rugby Player's Association Player Services Manager, James Parsons.
The week long camp provides a foundation for these aspirational players to take the next steps in their rugby careers and culminated with Highlander's legend and most capped player, Aaron Smith, imparting his knowledge on the young men.
Tomorrow's game will be available to watch via Livestream on the following link: https://sideline.live/play/16509
ENDS