<![endif]-->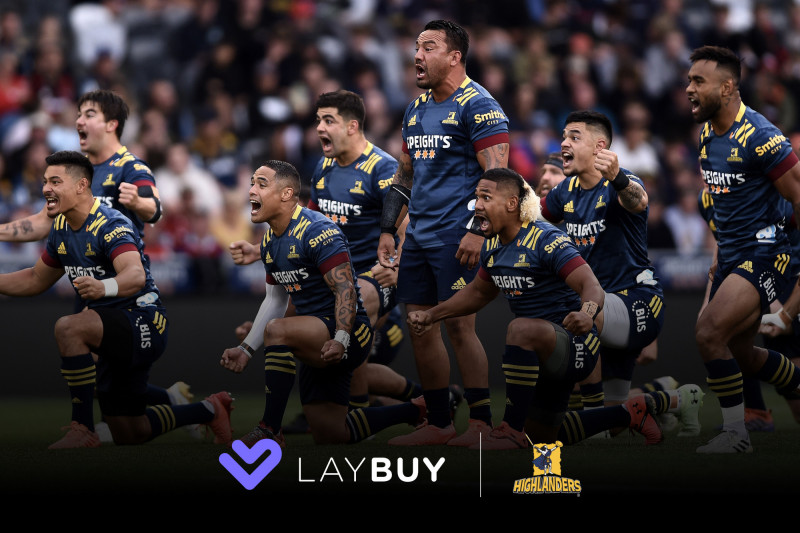 ">
Laybuy Announce Multi Club Partnership
1 September 2021
Laybuy Partners with Four Kiwi Super Rugby Pacific Teams in New Sponsorship Deal
Agreement will make it easier for families and fans to support their favourite teams
Kiwi Buy Now Pay Later (BNPL) provider Laybuy today announced it has signed a multi-year partnership deal with New Zealand Super Rugby Teams the Blues, Chiefs, Crusaders and Highlanders that will make it easier for families and fans across the country to support their favourite team.
Laybuy Managing Director Gary Rohloff says the agreement, which sees Laybuy become both an official partner and exclusive BNPL provider for each team, will enable fans to soon spread the cost of their tickets and merchandise over six interest-free weeks when they pay with Laybuy.
"As a New Zealand company, we're excited to support our national game, which we believe brings together and celebrates values that are central to Laybuy and our partners.
"But we also know that being a loyal fan can sometimes be expensive, which is why we wanted to work with these teams and make it as easy as possible for Kiwi families to get down to a game and show their support.
"Through our partnership, fans will be able to buy next season's memberships, match tickets or merchandise using Laybuy, allowing them to stagger the cost with six equal weekly payments.
"Spreading the cost can help make these items more affordable and best of all, unlike credit cards, Laybuy customers don't pay interest, ever."
Highlanders Chief Executive Roger Clark says, "We are delighted to welcome Laybuy to their family of business partners."
"They are a Kiwi success story that began as a family business and now have a significant footprint in both New Zealand and Australia. They will be an excellent partner for our club and many supporters on both sides of the Tasman," says Clark.
Rohloff says the partnership agreement runs through to 2024 and Laybuy will be helping to provide hassle free ticketing payments on all platforms they work with.
"We will be working with individual ticketing providers across the country to give Kiwis greater access to their favourite code.
"It is a great time to be joining Super Rugby as it expands into the Pacific with Fijian Drua and Moana Pasifika joining the competition next year.
"We hope that through this agreement, we can make it much easier for fans and their families to enjoy the expanded competition, show their support and get down to the game to their favourite players in action."
ENDS