<![endif]-->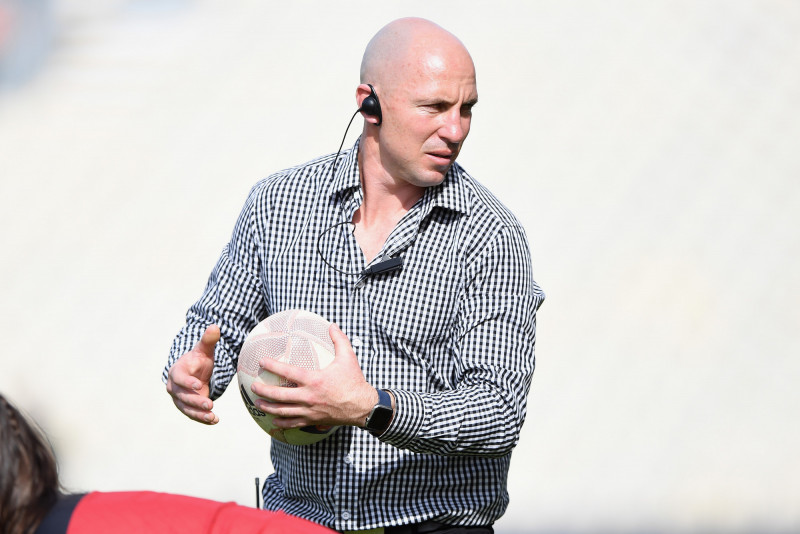 ">
Head Coach of new South Island Women's team appointed
6 October 2021
Planning is well underway for the launch of a new South Island Women's rugby team, with confirmation today that Blair Baxter has been appointed Head Coach of the newly-established side.
The South Island team will compete in the Super Rugby Aupiki competition, which is set to be played across four weekends in March 2022.
Crusaders CEO Colin Mansbridge said Baxter, who is the current Head Coach of Canterbury's Farah Palmer Cup team, was a standout candidate for the role.
"Blair has proven himself more than capable of leading an elite women's high performance programme, and we are thrilled to announce his appointment as Head Coach of this historic side," Mansbridge said.
"There has been plenty of work behind the scenes to bring the key elements of this team together, and today's news is another exciting step towards the official launch of the competition next year."
Crusaders General Manager Women's Professional Rugby, Sarah Munro, added: "When it comes to nurturing a unique identity for this team and laying the foundation for the culture of this side going forward, it's important you have the right leaders in place to do that.
"The feedback about Blair from athletes has been exceptional, so we're more than confident he has the skills and vision to lead this team in their inaugural 2022 campaign," Munro said.

Blair Baxter has an unbeaten coaching record in the Farah Palmer Cup competition, and the team has successfully defended the JJ Stewart Trophy throughout his tenure.
Alongside his role as Head Coach of the Canterbury women's provincial side, Baxter has been a Coach Educator with the CRFU community rugby team since 2018, and before that was heavily involved in Sydenham Rugby Club – first as Head Coach of the Colts from 2011 to 2014, and then as Head Coach of the Division 1 side from 2015 to 2017.

More recently, he was Assistant Coach of the Canterbury Under 19 squad that won the Jock Hobbs Memorial National Under 19 Tournament in 2019, and he was part of their 2018 campaign. He was also a coach with the CRFU Women's Development programme.
Baxter said he hopes to be able to finish Canterbury's current Farah Palmer campaign successfully, before turning his attention to preparation for Super Rugby Aupiki.
"I'm really proud to be involved in developing an elite women's team that will represent the whole of the South Island of New Zealand," Baxter said.
"This new competition is going to show female rugby players from the Crusaders and Highlanders regions, as well as all South Island provincial unions, that there is a genuine pathway to the professional game, and it's exciting to be part of such a historic step forward in women's rugby.
"My immediate focus is the Final of this year's Farah Palmer Cup campaign with Canterbury.
We're a tight-knit team who work hard for one another, and I'd love to be able to finish what we started this season before I turn my attention to this new team and preparation for 2022."
The South Island Women's team will feature players from both the Crusaders and Highlanders regions, and a consultation process has been undertaken to form a unique identity, including a name and logo for the side, that is representative of the people and communities it will represent. Further details will be announced in due course.
Ends