<![endif]-->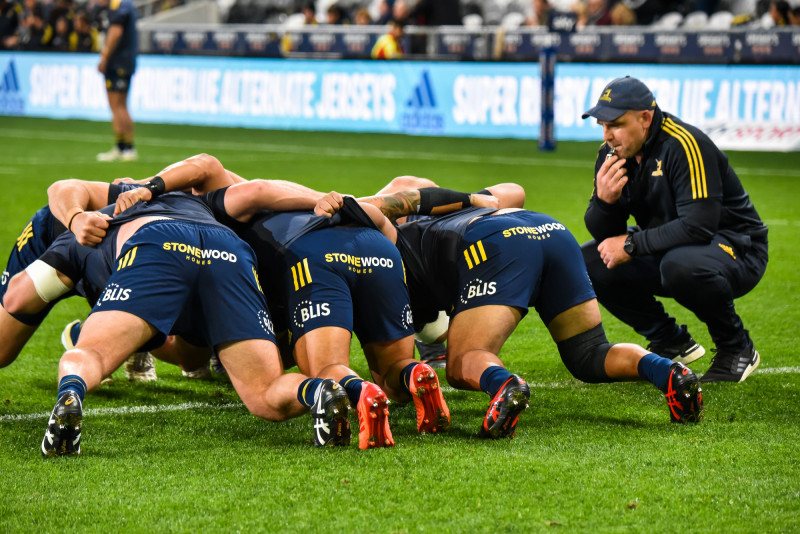 ">
Stonewood Homes bolsters allegiance to Highlanders
10 March 2021
Stonewood Homes Otago has partnered with the Highlanders once again marking the eighth year of the partnership with the much-loved rugby team.
This year sees an extension of the deal to include a commitment from Stonewood Homes National Office, which will bolster the long-term support provided by locals Graeme and Judith Sneddon who own and run Stonewood Homes Otago.
The Sneddon's first aligned with the Highlanders back in 2013, and this year will see the Stonewood brand garner naming rights on the back of the team playing shorts in the first full season of Super Rugby Aotearoa.
Graeme said everyone in the office were big fans of the team, "We love our Highlanders, and we are very proud to be in a position to support the team for this many years. We know it is going to be a great season."
Highlanders CEO Roger Clark said "Stonewood Homes are a company that go the extra mile for their customers. We are delighted that they will be with us for every step of our journey on the back of our playing shorts this year. Stonewood Homes have demonstrated the resolve, values and dedication to detail that is required to be successful, we admire that in any team we partner with and we are proud to have them on our playing strip".
John Chow owner of the Stonewood Group said "To be successful in rugby you need the fours Ds – drive, determination, desire and dedication. We align with these values at Stonewood Homes too, which is why sponsoring the sport is close to our hearts. It also makes us happy to know we are contributing to furthering a game that brings so much joy to people."
Stonewood Homes was formed in 1987, the same year New Zealand hosted the first World Cup. The brand expanded into the North Island in 1996, the first year of the Highlanders. The company is renowned for building beautiful, quality homes for Kiwi families and today they are one of the largest and leading NZ home builders with a network of 19 locally owned and operated offices across the country and more than 6,000 homes built.