<![endif]-->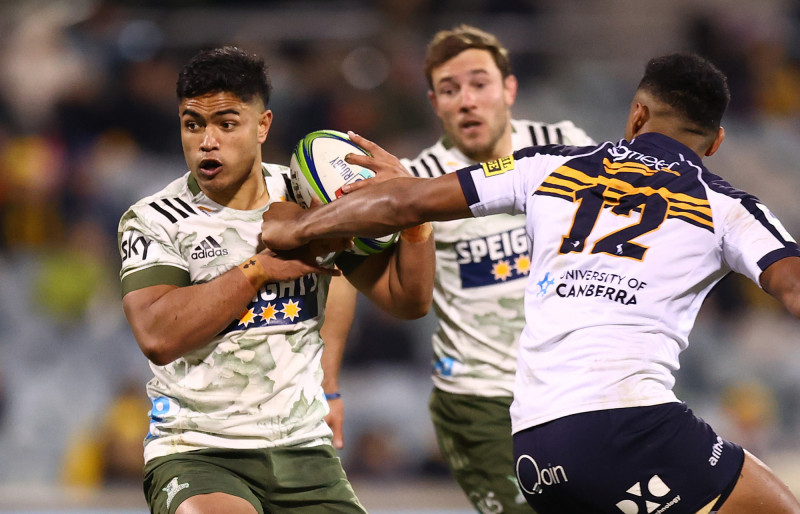 ">
Speight's Highlanders to play the Brumbies
9 June 2021
The last round of the Sky Super Rugby Trans-Tasman Competition has arrived and with it a blanket finish at the top of the table with three unbeaten teams; the Blues, Crusaders and Highlanders all in the box seat to secure a spot in the finals. However, there are no guarantees as a loss by anyone of those three teams opens up a number of permutations.
The task for the Highlanders is made harder by the fact they take on the Brumbies at their stronghold in Canberra and they may well need five points to get into the top two, depending on results.
The team welcomes back talisman halfback and All Black Aaron Smith and Kayne Hammington who had a strong game against the Waratahs reverts to the bench. Hugh Renton swaps places with James Lentjes in the starting line-up while the rest of the team stays the same.
The game will be veteran hooker, Liam Coltman's, 128th cap making him the most capped hooker in Highlanders history surpassing Anton Oliver.
Highlanders v Brumbies - 9.45pm NZT, Friday 11th June, GIO Stadium, Canberra
1. Ethan De Groot
2. Ash Dixon (cc)
3. Siate Tokolahi
4. Bryn Evans
5. Pari Pari Parkinson
6. Hugh Renton
7. Billy Harmon
8. Kazuki Himeno
9. Aaron Smith (cc)
10. Mitch Hunt
11 Jona Nareki
12. Scott Gregory
13. Michael Collins
14. Patelesio Tomkinson
15. Josh Ioane
Reserves
16. Liam Coltman
17. Ayden Johnstone
18. Josh Hohneck
19. Josh Dickson
20. James Lentjes
21. Kayne Hammington
22. Sam Gilbert
23. Teariki Ben-Nicholas
Unavailable due to injury: Jermaine Ainsley (ankle), Fetuli Paea (ankle), Freedom Vahaakalo (foot), Folau Fakatava (knee), Thomas Umaga-Jensen (wrist), Connor Garden-Bachop (hand), Liam Squire (knee), Marino Mikaele Tu'u (leg), Caleb Makene (leg), Josh Timu (ankle), Saula Mau (knee), Shannon Frizell (ankle).
ENDS