<![endif]-->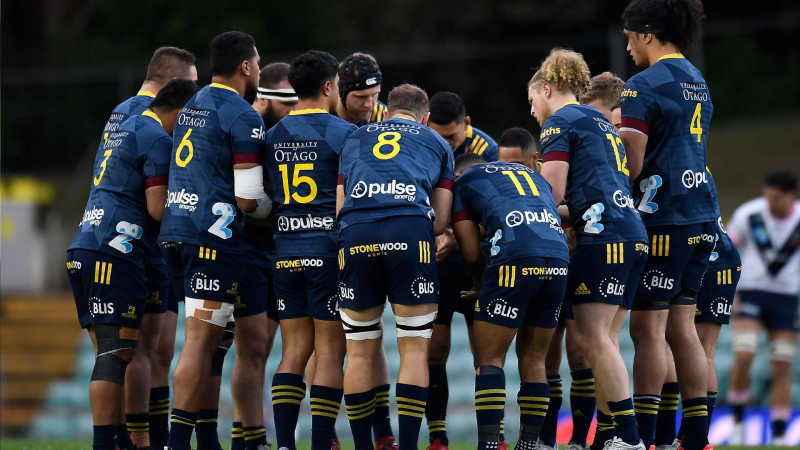 ">
Highlanders secure new licence
29 October 2021
The Highlanders ownership group have secured a licence in perpetuity from New Zealand Rugby (NZR) to operate the Highlanders Club in the wider Otago and Southland region.
The current licence to operate expired this year and the process of renewal has been ongoing between NZR and the Highlanders ownership group.
Obtaining the new licence is positive news for the southernmost Super Rugby Club locking in the Highlanders presence in the region and any future Super Rugby competitions.
The Highlanders Independent Chair Doug Harvie is pleased the ownership groups negotiations have concluded with NZR and that they have committed to a new licence.
"The licence renewal process has been conducted in good faith by all parties and the signing of the new licence in perpetuity is a great outcome for both the club and our region.
"The long-term commitment by the ownership group to maintain the Highlanders inclusion in Super Rugby and to remain based in the deep south is a significant day in our club's history."
The Highlanders investor group (Shane Drummond, Raymond Burke and Warren Goddard) recently purchased NZR's 10 percent share in the Club, as well as those of former Director Matt Davey, and the current ownership group now hold an 87 percent interest. The balance is held by the three provincial unions which make up the Highlanders Region – Otago, Southland and North Otago.
There has also been an addition to the ownership group with former Lion Nathan CEO and NZR director Peter Kean purchasing a share in the club ownership. Kean has close associations with rugby having spent six years on the NZR board and also previously serving as their delegate to the Highlanders Board. Kean currently sits on a number of other boards and resides in Cromwell.
Highlanders Chair Harvie said he was delighted to welcome Kean to the ownership group and Highlanders board.
"Peter was born in Dunedin, raised in Central Otago, schooled in Oamaru, attended Otago University, and managed Speights locally before becoming the CEO of Lion Nathan. The combination of Peter's business acumen and deep understanding of our region, and the issues and opportunities within rugby, will be a significant asset to our club," he said.
NZR General Manager Professional Rugby & Performance Chris Lendrum said:
"We are delighted to conclude the licence process with the Highlanders and acknowledge the immense amount of dedication and hard work by the Club's current investors, Directors and management that's led up to today's announcement. The Club has been hugely competitive on and off the field in recent times and have carved a special place in the history of Super Rugby as the competition's southernmost professional Club.
"We would also like to acknowledge and welcome Peter Kean as an investor in the Highlanders, he will add value to an already strong group of investors committed to the Club."
Highlanders Investor Group

Left to right: Peter Kean, Shane Drummond, Raymond Burke, Warren Goddard

ENDS