<![endif]-->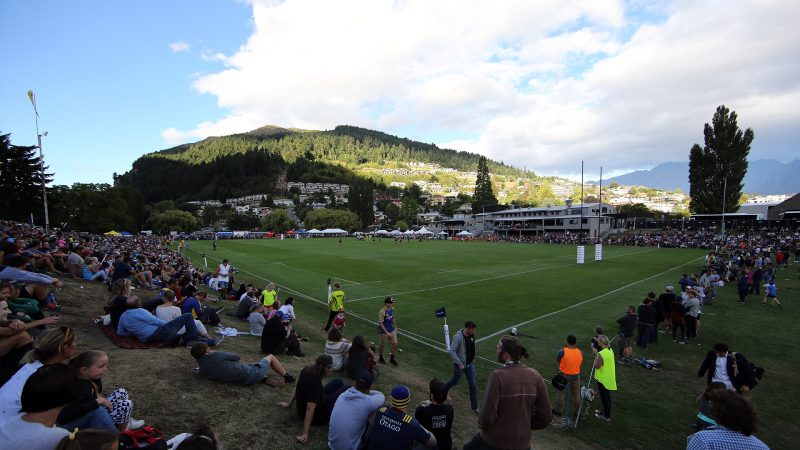 ">
Highlanders return to Queenstown
17 November 2021
The Highlanders will stage a preseason game against the newly formed Moana Pasifika in Queenstown next year. The historic match will be the inaugural meeting of the two clubs and will be the Highlander's second and final preseason game before Super Rugby Pacific kicks off with a round one match up against the Crusaders.
Highlanders CEO Roger Clark is happy to be returning to the resort town after the cancellation of the match against the Rebels earlier in 2021 due to COVID-19 travel restrictions.
"We were very disappointed for the people of Queenstown when we had to cancel back in May but we're delighted we can bring a preseason match, particularly against an exciting new team, like Moana Pasifika".
Clark thanked real estate company Bayleys Queenstown for their support of the game.
"We would like to acknowledge the support of Bayleys Queenstown and the key role they played in bringing this match to Queenstown. I know the team enjoys playing in Central Otago and we always receive such good support when we do," said Clark.
"We are extremely happy to partner with the Highlanders again and bring this game to the fans in Queenstown. It's been a tough 12 months with COVID and cancelled events, which along with a number of other things, has really affected our resort town. To have a pre-season game here for the wider district, supporters, families and all the kids, is an absolute bonus and will have a positive flow-on to our local economy. We hope that we can help kick off a positive year for the Queenstown-Lakes district in 2022," said Stacy Coburn, Manager and Owner of Bayleys Queenstown.
Game details:
Highlanders v Moana Pasifika – 5.30pm, Friday 11 February 2022, Queenstown Recreation Ground.
Tickets for the event will go on sale in the new year and will be available from Ticketek.co.nz.
ENDS