<![endif]-->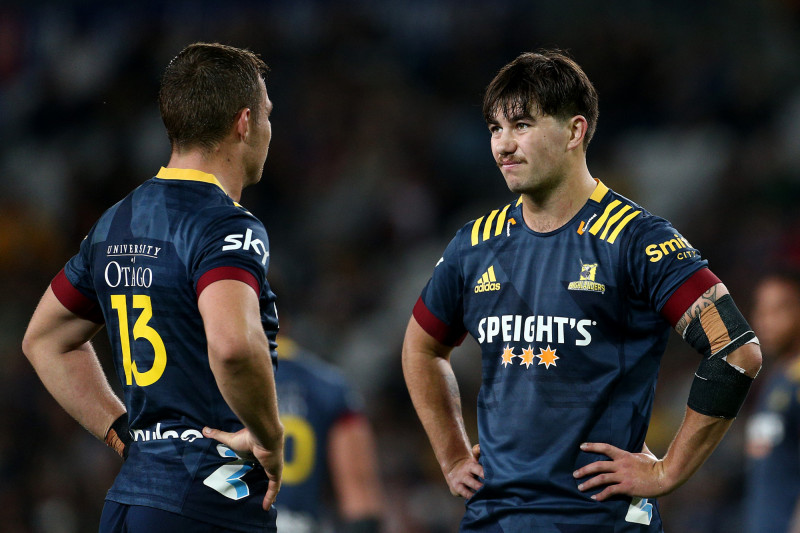 ">
Highlanders confirm changes to pre-season following move to red traffic light
25 January 2022
The Highlanders have today reluctantly announced the following changes to their two upcoming pre-season games in response to recently implemented government restrictions for events.
The Farmlands Cup – Highlanders v Crusaders (Friday 4th February, Weston) will be played behind closed doors and Highlanders v Moana Pasifika (Friday 11th February, Queenstown) as originally planned is cancelled (however the team may still play Moana Pasifika on that date in a different location).
"We are devastated to have to shut out the public from Farmlands Cup and cancel our game in Queenstown. Our pre-season games are always some of our favourite events where we can get out to our regional areas and we hope to be able to return to these regions in the future," said Roger Clark, Highlander's CEO.
The Highlanders wanted to thank Farmlands for their continued support of both the Highlanders, Crusaders, and the Farmland's Cup fixture.
The Farmland's Highlander and Crusader school visits as well as the Milligan's family fun day and post-match Sir Dave Dobbyn and Band concert will all no longer take place.
"We also wanted to say a huge thank you to the Valley Rugby Club and the Weston Community for rallying behind the event and creating a blueprint for a fantastic Farmlands Cup. We hope to be able to return to Weston and North Otago in the future to play in front of this deserving community," said Clark.
It is with great disappointment the Highlanders announce the cancellation of the Moana Pasifika preseason game scheduled for Friday 11th February at the Queenstown Recreation Ground in its current form.
"This is a difficult pill to swallow for the Highlander's and we would like to extend our gratitude to Bayley's Queenstown for their continued support of the Highlanders and the local community.
We would also like to acknowledge all the local contractors and suppliers who have worked with us for the last two years and the local community, especially kids, who ultimately lose out at the end of the day", Clark said.
All online ticket purchases will be refunded automatically via Ticketek and any tickets purchased for the Farmlands Cup from local Farmland's stores will need to be returned to the store for refund.
The Highlanders are still working through options to allow them to potentially play Moana Pasifika on the 11th of February however if the game goes ahead, it will take place behind closed doors.
The Highlanders are working on plans that will allow them to safely permit members and commercial partners to the Super Rugby Pacific competition games at Forsyth Barr Stadium and will continue to monitor the situation and regulations for events under the red traffic light setting.
ENDS