<![endif]-->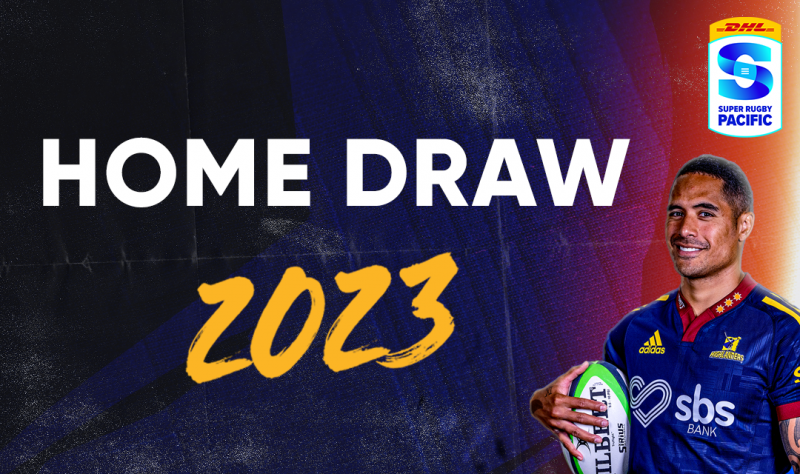 ">
SBS Bank Bringing the Highlanders to Invercargill
25 September 2022
The Highlanders and Super Rugby Pacific will return to Rugby Park Invercargill in 2023 to play the Western Force in round 4 on Sunday 19 March in what will be their first game in the deep south since 2019.
After turbulent 2020, 2021 and 2022 seasons due to COVID and border restrictions fans can look forward to an undisrupted Super Rugby Pacific competition in 2023 and Highlanders CEO, Roger Clark, considers this a good time to return to Invercargill.
"We are all excited to be heading back to Invercargill after a few seasons away, we know we have many staunch fans there who will really enjoy the occasion.
I must acknowledge the support of our official front of jersey sponsor, SBS Bank, who has been vital in helping us bring a Super Rugby Pacific game to Invercargill. There are some financial imperatives for us when we play away from Forsyth Barr Stadium, and I am delighted SBS were able to assist in making this game possible."
SBS Group CEO, Mark McLean, is looking forward to the match and bringing the Highlanders south.
"SBS Bank, as the official jersey sponsor, is excited to be bringing the Highlanders to Invercargill in March next year. We have formed a close partnership with the Highlanders and as the bank with heart we understand what this Super Rugby Pacific game will mean to the Southland community. I'm sure many of our members will be looking forward to getting along to the game for a family day out so we'll be working closely with the Highlanders to create something special in Invercargill."
A family and travel friendly kick off time of 3.35pm will ensure the game is accessible for all fans from Invercargill and the wider Southland and Otago region.
As well as playing one game in Invercargill, the Highlanders will again play six home games at Forsyth Barr Stadium and will kick off their 2023 campaign against the Blues with an evening game in Dunedin on Saturday 25th February. The Highlander's full home game programme, including the Invercargill match, has the Highlander's set to play the Fijian Drua in an historic first as well as the Blues, Hurricanes, Chiefs and Australian teams: Reds, Rebels and Force.
Highlander's Head Coach, Clarke Dermody, admits the draw, like any draw, will have its challenges but also views the Invercargill game as an enticing prospect and as a staunch Southlander, believes it provides an edge for the Highlanders.
''We would have preferred less short turn-a-rounds as they always put pressure on your training weeks, however you don't get a choice in these matters, and it will simply be a case of adapting to what we have been given and getting on with the job.
I must say I'm looking forward to playing the Force in my hometown in my first year as the Head Coach. Rugby Park is special place and I have fond memories of the times I had there. I'd also like to acknowledge the work of SBS Bank and the Club to get this game to Invercargill too."
The full 2023 Highlander's home draw is as follows with two home regional pre-season games due to be announced in the coming weeks:
R1: Highlanders v Blues – 7.05pm, Saturday 25th February (Dunedin)
R4: Highlanders v Force – 3.35pm, Sunday 19th March (Invercargill)
R5: Highlanders v Fijian Drua – 4.35pm, Saturday 25th March (Dunedin)
R7: Highlanders v Hurricanes – 7.05pm, Saturday 8th April (Dunedin)
R11: Highlanders Chiefs – 7.05pm, Friday 5th May (Dunedin)
R13: Highlanders v Rebels – 4.35pm, Saturday 20th May (Dunedin)
R14: Highlanders v Reds – 7.05pm, Friday 26th May (Dunedin)
2023 SUPER RUGBY PACIFIC - FULL DRAW HERE
ENDS