<![endif]-->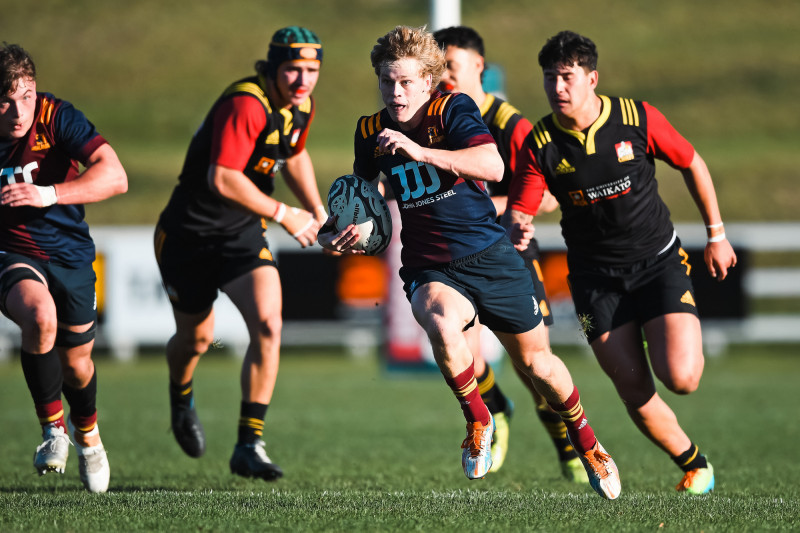 ">
Highlander's U20 Players Selected for National Team
5 September 2022
Following on from a strong performance at the Taupo national U20 tournament five
players involved in the Highlander's U20 team have won selection to the New
Zealand U19 team that is due to tour South Africa later this month.
Fullback Finn Hurley will be accompanied on the tour by first-five Ajay Faleafaga,
blindside loose forward Will Stodart, Southland hooker Jack Taylor and former Otago
Boys High School 1st XV loose forward Semisi Tupou Ta'eiloa.
All are members the Highlander's John Jones Steel High Performance Programme
that has been operating over the last few years and Talent Development Manager,
Kane Jury, is delighted with the players' selection.
"I guess in many ways selection for a national team is the reward for all the hard
work that these players have put in. Not just with their rugby training but also
managing study and other commitments in a busy year for them", said Jury.
The tour includes matches against Western Province, Sharks, Leopards U19 and
culminates in a match against the Lions U19s at the home of South African rugby –
Ellis Park. The extensive travel and traditionally challenging conditions are expected
to test the young side.
Jury expects good development for the players from such a demanding tour.
It's an outstanding opportunity for these players to test themselves at another level,
in one of the hardest places in the world to get a win. The tour will certainly develop
them as young men".
New Zealand U19 Tour Itinerary:
Sept. 19 v Western Province – Paul Roos Stadium, Stellenbosch
Sept. 24 v Sharks – Kings Park, Durban
Sept. 29 v Leopards U19 – Fran du Toit Stadium, Potchefstroom
Oct. 4 v Lions U19 – Ellis Park, Johannesburg
ENDS