<![endif]-->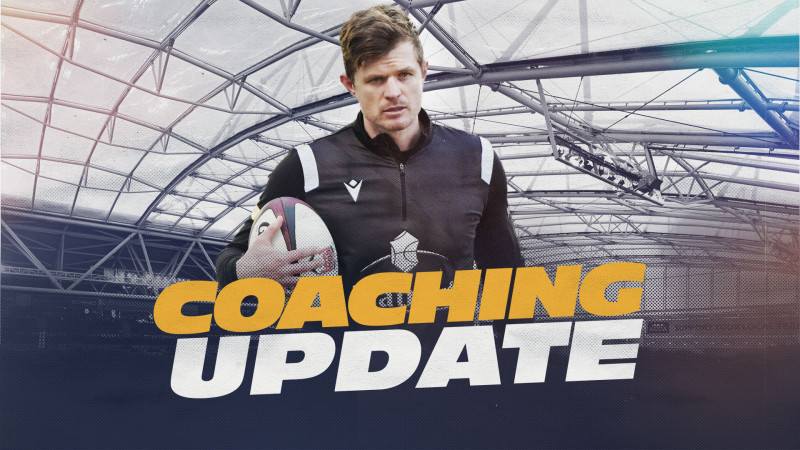 ">
Media Release - Kenny Lynn to join Highlanders in 2024
17 February 2023
Former Southland Stag and Highlander #157 Kendrick Lynn will be part of the Highlanders 2024 coaching group. Lynn who is currently coaching at Lyon playing in the French Top 14 competition, made 36 appearances for the Highlanders between 2009-2012 at outside back and centre before making his way to France.
Lynn was a player at Lyon from 2014-2016 before making his debut as their skills coach and impressing the club enough to have been part of the coaching roster for the last seven seasons culminating in his appointment as head coach in 2023. During his coaching career at Lyon, he has worked on both sides of the ball in both attack and defence.
He played 61 times for the Stags and was a key part of their Ranfurly Shield era. Married to an Invercargill girl he and Becs have three children, the eldest Sophie and twins Leo and Remy.
Along with his family he is looking forward to returning home to the region.
"After 9 years living in France I'm excited to bring home what I have learnt to the Highlanders.
I look forward to using my experiences coaching in the Top14 and European competitions to add another dimension to what the Highlanders already do so well and to continuing the work in place to grow the potential within the group and ultimately win championships.
I can't wait to re-connect with the people of the region and get amongst everything that awesome place has to offer."
Highlanders CEO Roger Clark is equally excited Lynn's return to New Zealand and the three year appointment
"We are delighted to be able to include Kenny in our coaching mix for 2024 and beyond. His credentials as a former player and his European experiences make him a welcome addition to our talented coaching group. We've been tracking his progress as a coach over the last few years and the feedback has always been very positive. Great to welcome a former Highlander back into the fold."
Head Coach and former Southland Stag teammate Clarke Dermody knows Lynn's rugby acumen and demeanour will be an asset to his coaching team.
"Some players standout for their rugby knowledge and Kenny was a smart player and has obviously carried that rugby insight into his coaching career. I would describe him as a genuine sort of a guy and I know he will work hard with the players to make them better and in essence that's what I want my coaches to be all about."
Lynn will return to New Zealand later in the year at the completion of the French Top 14 competition
NZR General Manager Professional Rugby and Performance Chris Lendrum said:
"It's always pleasing to see New Zealanders return home to continue to give back to the game and that's certainly the case with Kendrick who has already made a significant contribution as a player before heading offshore. His experience overseas, both as a player and coach, will be an asset to New Zealand Rugby, and I'm sure he'll receive a warm welcome from Highlanders fans as he returns to his roots to coach at his former club."
ENDS