<![endif]-->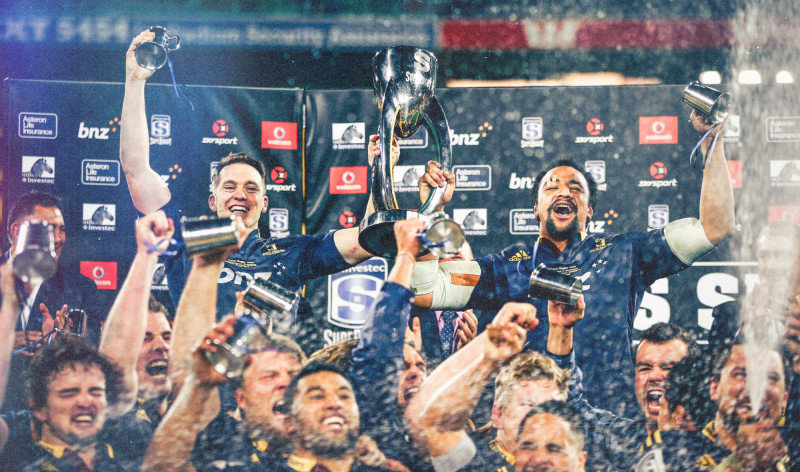 ">
Highlander greats to join Management Team
1 December 2022
Former Highlanders' co-captains Nasi Manu and Ben Smith have joined the 2023 Highlanders' management team.
Manu, who co-captained the team with Smith to a Super Rugby Championship in 2015, has joined in an operations and player mentoring role. Manu who battled cancer in 2019 before returning to play for Tonga and Otago also played for mid-Canterbury in this year's Heartland Championship. As yet he has not called time on his playing career.
"The opportunity to work in a club that I love with and to mentor some younger players was too good to turn down. I don't know if it signals the end of my playing days just yet, at the moment I am just excited about being able to continue to work in rugby and with the Highlanders," said Manu.
Highlanders General Manager of Rugby, Greg O'Brien, said Manu is widely respected within the club by both past and present players.
"Nasi came here in 2010 and had an immediate impact on everyone at the club – his engaging approach off the field and uncompromising play on it certainly left a lasting impression. Nasi's professional attitude and passion for the club will provide a positive influence for many of our up-and-coming players. His unique perspective and inspiration come from a guy who has been there and done that in rugby terms," said O'Brien.
Highlanders' legend Ben Smith has already dabbled in coaching having worked with the Otago NPC Squad during the 2022 NPC season and is looking to extend that experience with the Highlanders. He will be working with the team for two days a week focusing on the back three counterattack.
"I wasn't sure if I would enjoy coaching, or if the players would respond to my style of coaching, however I certainly enjoyed my time with Otago and was encouraged enough to commit some time to the Highlanders. As most people would probably guess, this region and this club mean a great deal to me," said Smith.
Highlanders Head Coach Clarke Dermody was keen to utilise Smith's knowledge if possible.
"Ben has only just retired from a great rugby career, and I knew he probably wasn't likely to want to commit all his time to coaching straight away. As one of world rugby's best counter attackers from fullback he understands the role of the back three in detail and the knowledge he will be able to impart to our players will be invaluable."
Between Smith and Manu they have over 200 games in the Highlanders' colours and know what it takes to be successful and combined with the new coaching group, their collective presence around the clubrooms should provide the class of '23 with all the support they need.
ENDS