<![endif]-->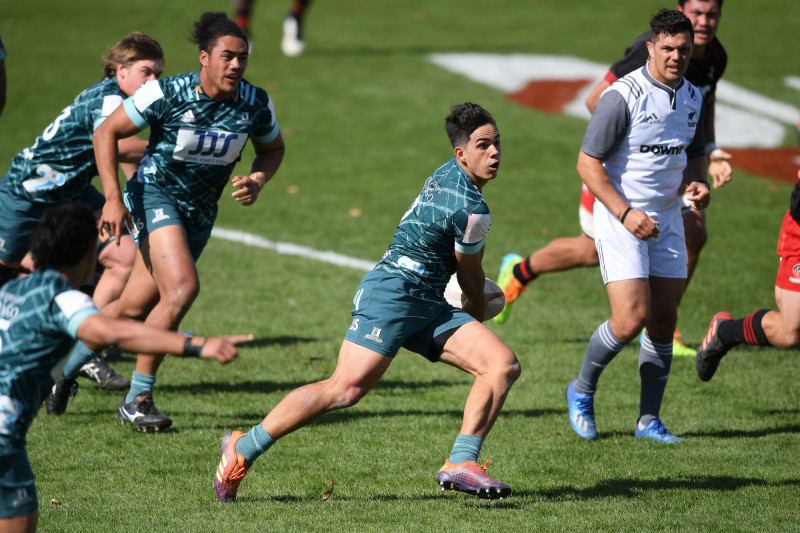 ">
Highlanders u20's Wider Squad Named
31 March 2022
The Super Rugby Next Gen Competition will take place in May in Taupō and will provide a platform for the best under 20 talents in the Highlander's region to showcase their skills at a national level. The quality of players and management groups across the five Super Rugby Clubs and the Barbarian team indicates the importance of these games to the development of our talented young players in New Zealand.
All three Highlander's provincial unions are represented by players within this group and over the next two months they will all get to know each other, develop relationships, grow their own capabilities, and get a taste of rugby at a more professional level. Highlanders Talent Development Manager, Kane Jury, hopes to be able to provide them with their best rugby experience to date.
"The biggest thing for us is trying to get to know these guys and give them a sense of belonging to our Club. We use the six-pillar framework to help guide us to develop these emerging talents into professional rugby players and we hope this opportunity will provide a platform for them to then begin their professional journeys".
There have been over 50 players in remote training groups since December 2021 focused on connection to the Highlanders region and ensuring fitness and game readiness levels were at the required level needed for all players to have the most beneficial experience possible once assembled.
On Friday 25th March an internal trial was held, and the coaching group were pleased by the players' performances and impressed with the amount of work that had been put in on and off the field.
Jury commented that, "some good players have been left out and while it is difficult leaving players out, particularly when we know they have put in solid time and effort, we know they will be ready to step into the squad should an injury occur, and they be called up".
The squad will assemble in early April and will begin by focusing on their connection to the Highlanders Club and region. Each player will also be engaged with a club side to ensure they receive regular games, and the squad will utilise local clubs in their bye weeks to run scenario games and progress check the squad ahead of the upcoming competition.
2022 Highlanders U20 Wider Squad:
Otago
Oscar Cowley-Andrea
Steve Salelea
Rohan Wingham
Israel Otunuku
Michael Strydom
Oahu Davies-Philips
Konrad Toleafoa
Taylor Dale
Harrison Morton
Fabian Holland
Lawrence Leung-Wai
Oliver Haig
Will Stodart
Heath McEwen
Aaron Withy
Semisi Tupou-Taeiloa
Ned Pene
Noah Hotham
Brad Campbell
Cam Millar
Ajay Faleafaga
Jake Te Hiwi
Tony Solomona
Jeremiah Asi
Oliver Foote
Bradley McPate
Jacob Waikari Jones
Finn Hurley
Filipo Whitehouse-Opetaia Tovio
Southland
Liam McIntosh
Jack Taylor
Kaea Nikora Balloch
Hayden Michaels
North Otago
Asesela Ravuvu
Management
Head Coach: Ryan Bambry
Forwards Coach: Will Henry
Attack Coach: Dean Moeahu
Defence Coach: Kane Jury
Analysis & Skills Coach: Jason Forrest
Manager: Simon Wallace
Lead Strength & Conditioning Coach: Hamish McMillian
Strength & Conditioning Coach: Brooke Eddie
Physiotherapist: Karen Meehan
Performance Analysts: Sam James-Everton & Hudson James-Everton
Nutritionist: Hanna Zouggari
Super Rugby Next Gen Competition (22-28th May, Taupō)
Highlanders U20s v Barbarian FC U20s – Sunday 22nd May
Highlanders U20s v Blues U20s – Wednesday 25th May
Highlanders U20s v Chiefs U20s – Saturday 28th May
ENDS