<![endif]-->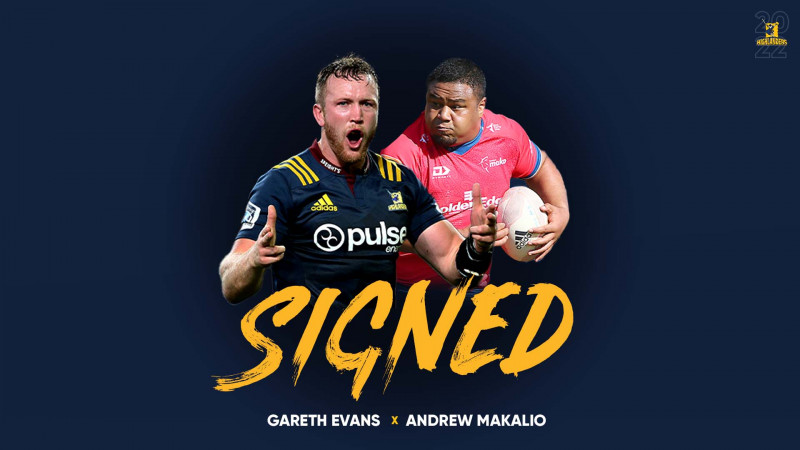 ">
Highlanders recruit experience
1 November 2021
They say you can't beat experience and the Highlanders will have plenty on their side after naming the latest signings for Super Rugby Pacific 2022.
Gareth Evans will join his brother Bryn at the Dunedin based club after last playing for the Highlanders in 2017. Since then he has played 34 games for the Hurricanes and returns to the Highlanders a 78-game veteran of Super Rugby.
Evans, who began his career with Otago in 2011, made one appearance for the All Blacks in 2018 and is currently playing for the Ranfurly Shield holders Hawkes Bay in this year's Bunnings NPC.
Evans is looking forward to the prospect of returning.
"To go back to the place where it all started for me, with Dunedin RFC at club level, Otago at provincial level and Super Rugby with the Highlanders, as well as the opportunity to play with my brother, made it an easy decision to return."
"I missed parts of the 2021 season so I'm eager to start contributing and achieving some personal milestones. It looks like an exciting group of players down there that are heading in the right direction under Brownie and Derms," said Evans.
The Highlanders will also have plenty of game time experience at hooker with Tasman Mako, Andrew Makalio, included in the 2022 squad.
Makalio has played for the championship winning Tasman Makos since 2016 and the Super Rugby Aotearoa Champion Crusaders from 2017, racking up a combined 94 appearances. He was unfortunately ruled out of 2021 Super Rugby with a neck injury but has fully recovered and playing for Tasman in the Bunnings NPC.
A new team and fresh challenges are exciting for Makalio and he is keen to start the new Super Rugby Pacific season.
"I am looking forward to heading to the deep south and joining the Landers. The new challenges ahead are motivating me and I'm ready to rip into the 2022 season" said Makalio.
Assistant Coach Clarke Dermody knows the value of experience.
"We know we are getting proven performers in Gareth and Andrew, they are guys who have been there and done that. Super Rugby is a tough competition that requires a lot of resilience and experience to get the job done. What these guys can bring in terms of their professionalism and game understanding will be very important to us throughout the season".
ENDS