<![endif]-->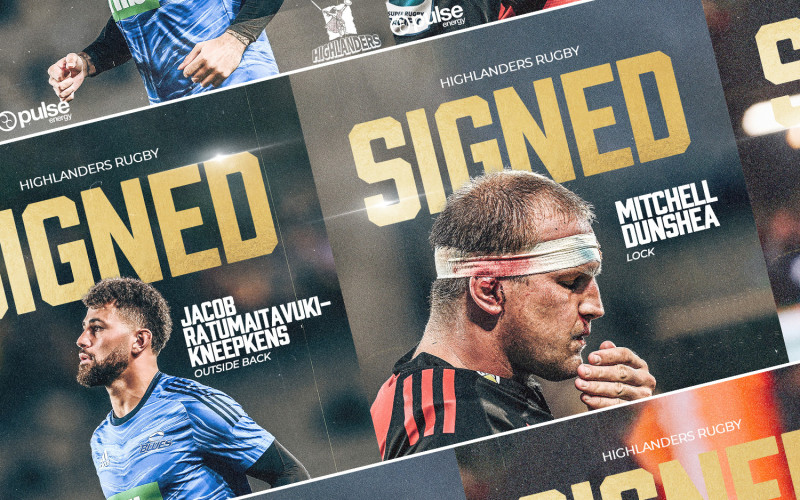 ">
Highlanders Continue Building 2024 Squad
5 July 2023
The 2024 Highlanders team continues to take shape with the announcement of three additional players. Outside back Jacob Ratumaitavuki-Kneepkens, lock Mitch Dunshea and loose forward Tom Sanders.
Ratumaitavuki-Kneepkens is a product of Francis Douglas Memorial College that has produced many quality players including our own Liam Coltman. As a schoolboy star he was selected for the NZ Secondary Schools team in 2018 and 2019 after a brief sojourn with the NRL Paramatta Eels and also spent time with the NZ All Blacks Sevens in 2021. He debuted in 2020 for Taranaki during the NPC and has already racked up 11 tries in his 40 games. His NPC form saw him recruited to the Blues in 2021 but due to an abundance of talented outside backs at the club he has had little game time in his three seasons there.
Ratumaitavuki-Kneepkens is looking forward to bringing his experiences with the Blues, south:
"For me it's exciting to join such a proud club who I believe have an exciting future. They appear to have a great mix of youth and experience down there and I'm keen to add what I've learned from my time with the Blues to the group in Dunedin."
29-year-old Tom Sanders debuted for Canterbury and NZ U20s as a loose forward in 2014 before his debut for the Chiefs in 2016 under Dave Rennie. Crusaders Head Coach, Scott Robertson drew him back to Christchurch for a stint with the Crusaders between 2018 and 2021. He had an outstanding game for the South v North in 2020 and after securing another title with the Crusaders in 2021 he headed to Japan to have two seasons with top Japanese club Suntory.
A robust, hardworking number eight he will form part of an exciting group of backrowers that will include Hugh Renton, Billy Harmon, Sean Withy and youngsters Ollie Haig, Hayden Michaels and Nikora Broughton.
Sanders is keen to return to New Zealand and re-join the Super Rugby Pacific competition:
"I couldn't be more excited to be joining the Highlanders and ripping into another Super Rugby campaign. I hope I can put my mark on the jersey and help the team compete for titles."
Mitchell Dunshea debuted for Canterbury in the year the Highlanders won the Super Rugby title. Selection in the NZU20 and winning a Junior World Cup title was followed by selection in the Crusaders wider training group, however a foot injury kept him out of most of the 2016 season. Subsequently he was selected to the senior Crusaders squad in 2017 and has been there ever since racking up 38 games, a total significantly impacted by injury and the presence of All Black locks Scott Barrett and Sam Whitelock.
Dunshea was called into the All Blacks as injury replacement in 2020 travelling to Australia as part of the Tri-Nations but did not take the field.
After a period side-lined with injury this season, he is eager to get back out and play:
"I'm absolutely looking forward to the opportunity to head south and tear into it with the Landers. It appears to be an exciting time to be involved with a good blend of new and experienced players in the squad. Personally, I just can't wait to get stuck into some footy".
Highlanders Head Coach Clarke Dermody is happy with new signings and the overall blend of his squad for 2024.
'We have farewelled quite a few players from this season's squad and ushered in a number of our younger players, it's good to get some balance with some experienced professionals like Tom and Mitch. They very much fit the profile of the type of forwards we are looking for, with an uncompromising attitude and good work rate. Jacob, while still quite young, has been in a good environment for a few seasons now and there has been some genuine speed and excitement shown in his performances."
"I would like to think that all three players will make a significant contribution to our team, and with solid game time, move their careers forward while at the Highlanders."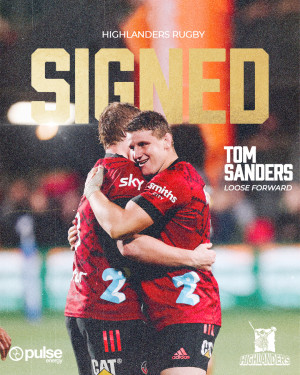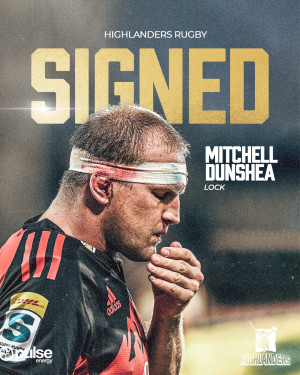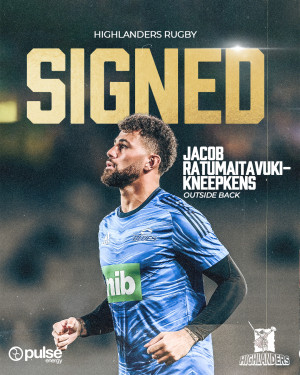 ENDS