<![endif]-->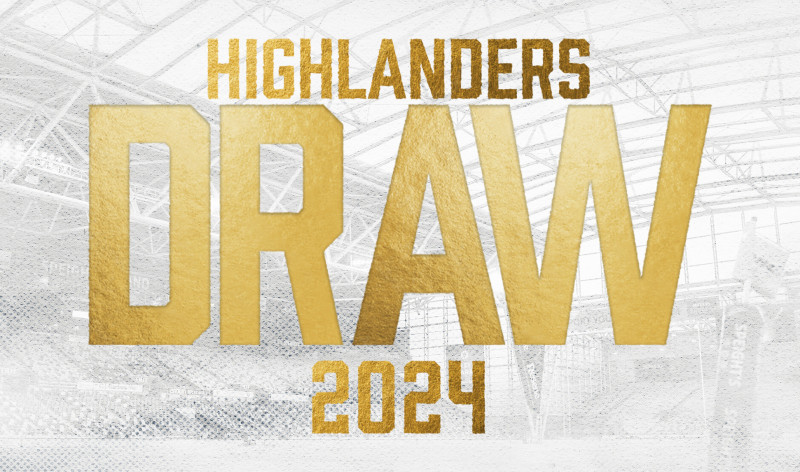 ">
Highlanders 2024 Draw
16 August 2023
The 2024 Super Rugby Pacific draw has been announced, and the Highlanders' faithful can look forward to a home game against the Crusaders for the first time since 2021.
The 2024 draw has the Highlanders playing at home against Moana Pasifika in the first round on Saturday 24th February. They will then take on the Blues at Super Round Melbourne in round two. The Super Round has become a feature of Super Rugby Pacific gathering all the teams in Melbourne for a special three day festival of rugby.
In round three, the Highlanders will stay in Australia to play the Waratahs in Sydney. They will then take on two of the 2023 semi-finalists in consecutive weeks with the Brumbies at home in Dunedin and the Chiefs in Hamilton.
Leading into a round seven bye, the Highlanders will have a home game against the Hurricanes on Easter Saturday, providing an exciting entertainment option during the Easter break.
The team will embark on another mini-Australian tour in rounds eight and nine, facing the Rebels and Reds. They will conclude their fixtures against Australian sides by hosting the Force in Dunedin on ANZAC weekend, followed by a return fixture with Moana Pasifika in Auckland.
The game that will ignite Southern rivalry is scheduled for round 13 on Saturday 11th May. It will be a classic battle of the Mainland between the Highlanders and Crusaders. The red and blacks haven't played in Dunedin (with a crowd) for two years, and it will be over three years by the time kick-off comes around in May. Given that it is normally the biggest match on the Highlanders' home calendar, anticipation will undoubtably be high for another great encounter.
The regular home season concludes on Sunday 26th May, with a game against the exciting Fijian Drua, sandwiched between away contests against the Blues and Hurricanes.
Highlanders' Marketing Manager, Amanda Gould, is happy with the schedule - particularly the allocation of Saturday games.
"We have had a lot of Friday night games in the last few seasons and our research tells us our supporters generally prefer Saturday games, particularly those from outside Dunedin. I am delighted that we have a line-up of five Saturday games, plus the Sunday game against the always entertaining Fijian Drua. It's a schedule that is certain to please our supporters."