<![endif]-->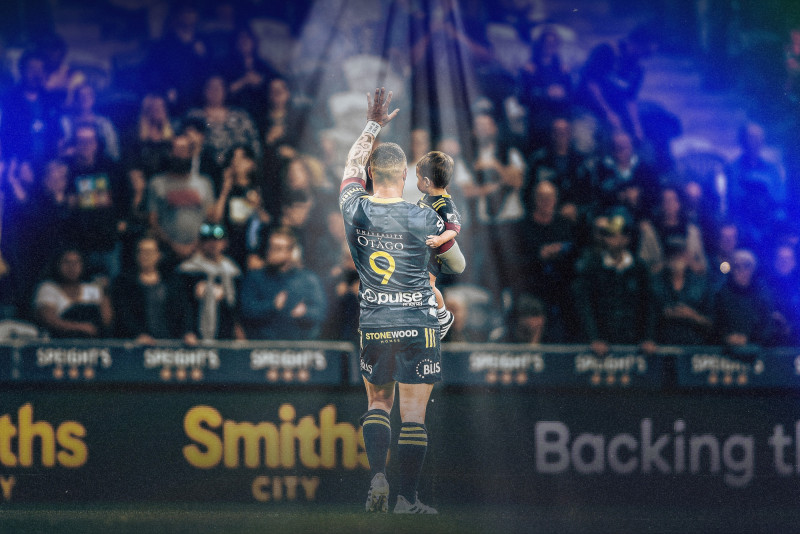 ">
Farewell to a legend
17 May 2023
The Highlanders will use the last home game of the year against the Reds on Friday 26th May to farewell Aaron Smith - their most capped player ever. All things going to plan Smith should play his 184th game against the Reds.
Smith joined the club in 2011 at the behest of the then new Highlander's coach, Jamie Joseph, having previously been in the Blues wider training group, the rest as they say is history.
Widely recognised as one of the best halfbacks in the game his performances over the years have left fans, fellow players and the media in awe of his consistency, energy, skill level and competitiveness.
However, all good things come to an end and on Friday 26th May at 7.05pm Smith will suit up in his Highlanders jersey and run out of the stadium tunnel to be greeted by a home crowd for the last time, from next year he is signed to play in the Japanese League.
Highlanders CEO Roger Clark appreciates it will be a significant moment in the club's history.
"Aaron has given so much to the club and rugby public in this region. Saying good-bye is not a moment that many will be looking forward to, but he so richly deserves this one last opportunity to sign off an amazing Highlanders career in front of his home crowd. No doubt It will be a very special occasion for Aaron, Teagan and his children Luka and Leo, we hope it will be a night to remember for all."
Head Coach Clarke Dermody acknowledges it will be an extra special night for his All-Black halfback.
"He's been leading our team around the park for the last decade or so and he epitomises everything that a professional player should be - always prepared, highly skilled, competitive, and passionate about his team. He deserves all the recognition he gets, and he has worked very hard for it. Knowing Aaron, he will treat it like any other week, go through his routines, preparing accurately and give it his best on the night. I know I won't be alone in reflecting on his enormous contribution to rugby in our region as his last home game comes to an end."
Fans will have another opportunity to watch the master in action when the Highlanders take on the Rebels this Saturday at 4.35pm.
Book your seat to witness history here
ENDS