<![endif]-->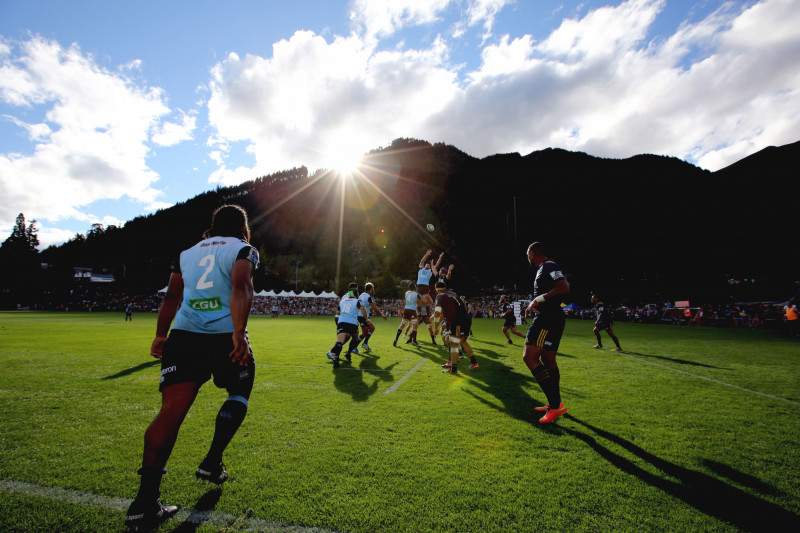 ">
Central Otago Kids Go Free Thanks to Bayleys Queenstown
5 October 2022
The Highlanders, thanks to Match Day Sponsor, Bayleys Queenstown, are returning to Central Otago with a pre-season match against Moana Pasifika and Bayleys Queenstown are again opening the gates for all Central Otago primary and intermediate aged school children to attend the pre-season game on Friday 17th February 2023 free of charge. With the two most recent attempts to return to play in Queenstown in 2021 and 2022 being thwarted by COVID, this will be the Highlanders first game in Queenstown since 2018.
Stacy Coburn, Director and Owner of Bayleys Queenstown commented, "Part of Bayleys bringing this game to the Basin was to be able to give something back to the community and we were disappointed when we couldn't go ahead with the game in February 2022. As has often been the case throughout COVID it is the kids who are missing out on tournaments and events so we wanted to invite them all to the Rec Ground to see their heroes in the flesh."
Community has always been an important pillar for the Highlanders who are supporting Bayleys Queenstown with this community focused initiative, "We're really lucky that in 2023 we get the opportunity to come back to Queenstown to realise this pre-season vision for the community. We're grateful of the continued support from Bayleys through their sponsorship of the game and it is thanks to them that we're able to have local kids attending for free," said Roger Clark, CEO, Highlanders.
More information on how to access the tickets will be available in the coming weeks on the Highlanders' website and Bayleys Queenstown social pages as well as shared with local schools. General public tickets will be on sale in January 2023 through the Highlanders' Official Ticketing Partner, Ticketek.
The final game of the Highlander's pre-season schedule will be announced later this week and, in a fortunate year for Highlander's fans, will be a second regional home pre-season game.
END