<![endif]-->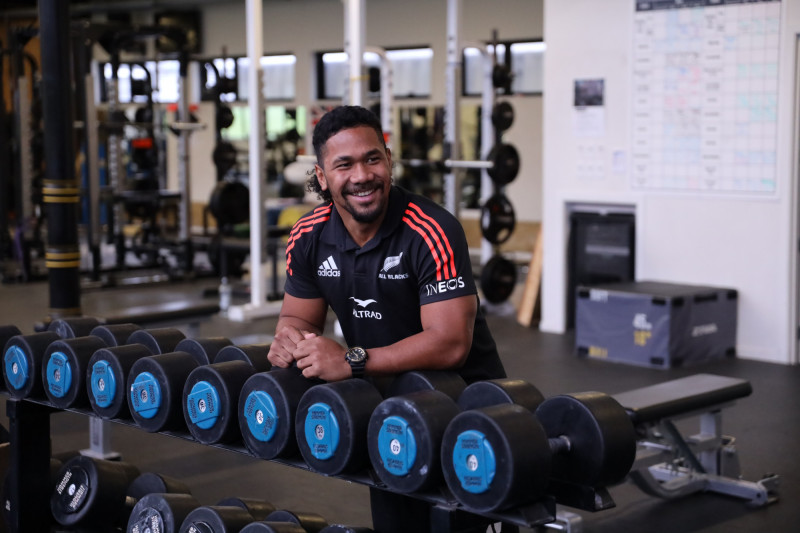 ">
All Blacks halfback Folau Fakatava taking no chances in race to be fit for 2023 World Cup
23 January 2023
Originally published by NewsHub // Ollie Ritchie
With the Rugby World Cup less than nine months away, Folau Fakatava is taking no chances when it comes to his inclusion in the All Blacks squad.
The 23-year-old has opted to not undergo surgery on his torn Anterior Cruciate Ligament to give himself the best chance of booking a ticket to France.
Fakatava missed last year's end of year tour after tearing the ligament for the third time, but is opting for a different approach to ensure he's back on the field sooner.
The halfback has been running freely at Highlanders pre-season training, distributing with ease and kicking with purpose.
Signs of a third ACL tear appear limited; heavy knee strapping being the only sign he's still on the road to recovery.
"In rugby you can't control when you get injured," Fakatava told Newshub. "All you can do is come back stronger."
And with the World Cup kicking off in September, that's exactly what the two test All Black plans to do.
Fakatava got a taste of international rugby in 2022 - he was part of the All Blacks squad all year but was limited to just two appearances off the bench before his season ended.
"I was really hurt when I heard I'd torn my ACL," he continued. "But at the same time, you really can't do anything about it."
But as Fakatava chases one of three halfback spots in Ian Foster's World Cup squad, he's taken matters into his own hands.
"I've decided not to do the surgery," he revealed. "My goal this year is to be back out there for the World Cup."
It's a big call, but one Fakatava is sure is right.
A third ACL surgery would've ruled him out of contention for France, as a conversation with the All Blacks doctor James McGarvey reassured Fakatava avoiding surgery could work.
"He had a look at my other knee, and found out there's no ACL in that.
"That gave me confidence to hopefully do that with my other one."
There are protections in place to ensure Fakatava is back on the field as close to the start of Super Rugby as possible.
Donning a white bib at training means he's restricted in the amount of contact he can do.
But he's prepared to bide his time.
"[I've] just got to go step by step, be patient, and the time will come."
And when it does, Folau Fakatava is ready to stake his claim for World Cup selection.
Original story:
https://www.newshub.co.nz/home/sport/2023/01/rugby-all-blacks-halfback-folau-fakatava-taking-no-chances-in-race-to-be-fit-for-2023-world-cup.html
END