<![endif]-->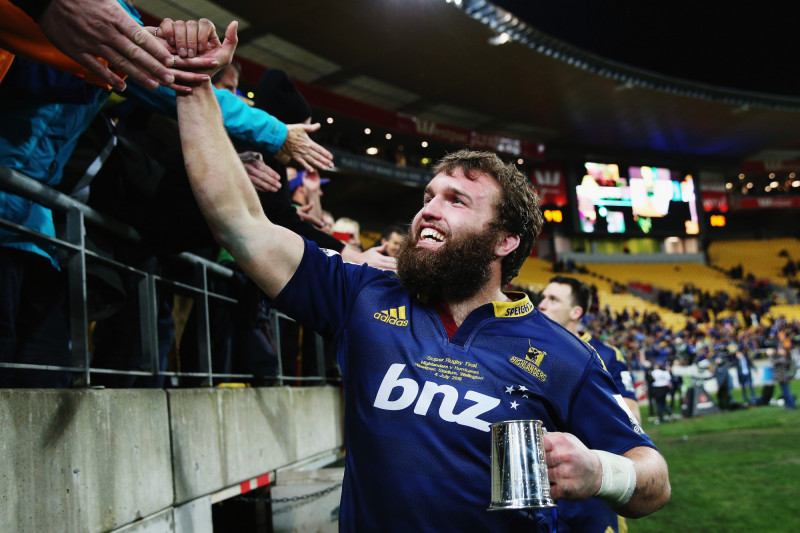 ">
Liam Coltman to say Au Revior to Highlanders
18 May 2022
When the final whistle goes for the Highlander's Super Rugby Pacific campaign it will signal an end to Liam Coltman's twelve-year, and over 135-game, involvement with the Highlanders. He has signed a two-year deal for the leading French Top 14 team Lyon, which is coached by former Highlander, Kenny Lynn.
Coltman is the quiet man of Highlanders rugby, a guy who prefers to let his rugby to the talking and his career speaks volumes.
The New Plymouth born hooker moved to Dunedin for University in 2008 to study Physical Education without a thought of becoming a professional rugby player. For a modest man like Coltman, that would have been presumptuous in the extreme. He was good enough to make the World Championship winning New Zealand Colts as a hooker in 2010, made more remarkable by the fact that up until then he had played tighthead prop only making the switch to hooker prior to his selection.
He debuted for Otago in 2010 and went on to make made 73 appearances in total, that number being heavily impacted by All Black duties in later of the 12 seasons he donned the blue and gold. A crowd favourite for his direct and up-the-middle style of football, he progressed to the All Blacks in 2016 and played the final of his eight matches in 2019.
He debuted for the Highlanders in 2013 and will end his career as the Highlander's most capped forward and third most capped player in history behind Highlander greats, Aaron Smith, and Ben Smith. If you add in the two years (2011-2012) he trained with the team as part of wider training groups no one has attended more trainings, set more scrums, thrown to more lineouts, or hit more rucks over that period than Liam Coltman.
Those actions speak to his endurance, resilience, attitude, and most of all enjoyment of the game. He is a humble man and his comments about his 12-year odyssey with the Southernmost Super Rugby Club pretty much sums him up.
"I have so many people to thank for the career I have had in Dunedin. The great coaches, great players and great mates will mean that I will always think of Dunedin as my rugby home. I never thought of the hard work I do as being a sacrifice in anyway, it's what I chose to do and what I love doing. I never thought I would have all the wonderful opportunities in life that my rugby career has given me, and I am just so grateful to have had them."
Head Coach, Tony Brown, knows how much Coltman has contributed over the years.
"We like our players to be Highlander men and to demonstrate what that means on daily basis. Colty will always spring to my mind as a player that I would call a Highlander man. Since day one and throughout his entire time with the club he has been the consummate professional. He prepares well every week and consistently delivers a 100% effort every time he takes the field. As a coach you can't ask for more than that.
Off the field young players need only look to him to see how you professionally manage a decade-plus rugby career. He has earned the respect of his fellow players, coaches, and everybody at this club for his approach and of course he does it all with a smile."
Highlander's CEO, Roger Clark, echoed those thoughts.
"Rain, hail or shine you could always count on Colty to have a smile on his face and be giving it everything in training or playing. To play for over 10 years in the front row for one team is an extraordinary effort and as a club we recognise how fortunate we have been to have Colty for such a long period of time. As a club we acknowledge the significant positive contribution he has made and we wish him, his wife Aleisha and children Ruby and Tilly all the very best in France".
When the 2023 season begins it will be strange for the Club and fans not to see Liam Coltman with his trademark beard running out of the tunnel to do battle, but for the man himself (as always) he views the future optimistically.
"I feel the time is right for me and my family to have some new adventures and we are looking forward to spending time in another country and all the experiences and challenges that will bring. I will always be a Highlander at heart, no matter where I am."
For a guy that doesn't say much, that says it all.
ENDS