<![endif]-->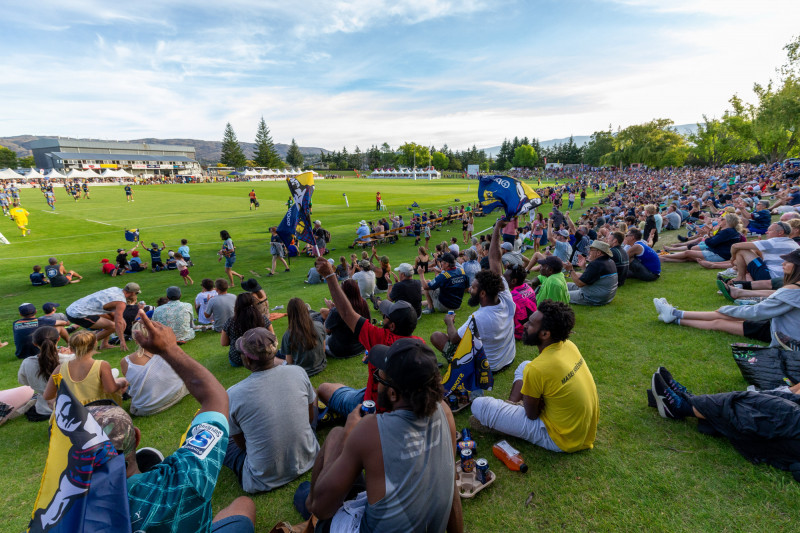 ">
Highlanders return to Alexandra for preseason
11 December 2020
The Highlanders have confirmed their preseason itinerary and Molyneux Park will once again be a venue for summer Super Rugby when they take on the Hurricanes on Friday 19 February (6pm kick-off) next year. After a successful event in 2019 when a crowd of approximately 6000 flooded into the picturesque ground to watch the Highlanders play the Waratahs a return to the venue has been widely welcomed.
Trevor Washington from the Alexandra Rugby club said "we are excited to be part of a team that are working together in bringing the Highlander's back to Molyneux Park Alexandra on Friday 19th February. We enjoyed our involvement back in 2019 and what it did then and what it will do now for the wider Central Otago Community. Bring it on".
Lindsay Breen, representing the local business community, commented "we're delighted that we've been able to secure the return of the Highlanders to Molyneux Park. It's a pleasure to be working alongside a great group of local businesses towards what should be another fun event."
Central Otago Mayor Tim Cadogan was also enthusiastic about the upcoming event "the pre-season match in 2019 was incredibly well supported by locals and visitors alike. A further opportunity for Alexandra and Central Otago to showcase what we have to offer and that we can host big events is great news."
The match will be the second of the Highlanders preseason matches after the Highlanders play the Crusaders in Temuka on Friday 12 February two weeks before the opening match of Sky Super Rugby Aotearoa between the Highlanders and Crusaders at Forsyth Barr Stadium on Friday 26 February (7.05pm kick-off).
"We always endeavour to take our preseason games to the regions and the last game we staged in Alexandra was a tremendous success, the support from the Alexandra community was fantastic and we fully expect the same next year. The venue is a natural amphitheatre, and offers superb viewing around the ground, so we are a looking forward to another great day" said Highlanders CEO Roger Clark.
Tickets for the event will go on sale in February.
ENDS